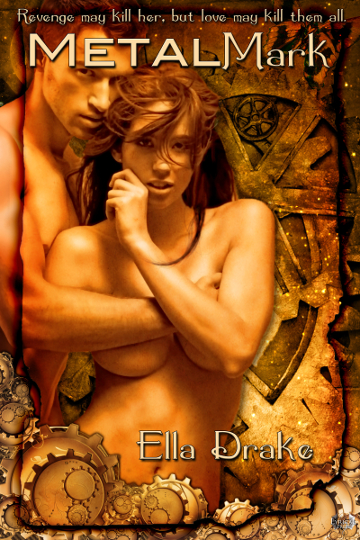 MetalMark
Science Fiction Romance
I'm so pleased to share with you the cover for
MetalMark
. Didn't
Lyrical Press
do a wonderful job? It's simply gorgeous and I can't stop smiling!
MetalMark
is what I'd call a space opera. So why the steampunk style cover? Imagine it this way, like an episode of Star Trek. You have your advanced society with space travel technology. The "away team" is sent down to a non-space-age planet to investigate. Voila. Action ensues. Red shirts are killed. Kirk gets to have fun with the green alien girl.
In this case, we have Jazz, a space pirate who winds up on the planet Brutus with a society still in the steam age. Then she meets the hero, Lye. And much action ensues!
So there you have it. What do you think? Isn't the cover wonderful?
For more about MetalMark, the
unofficial blurb
is on my website and the book is listed in the
Lyrical Press
catalog.