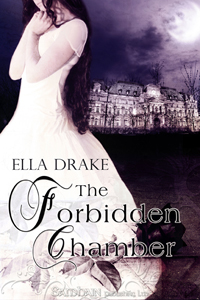 The print edition of The Forbidden Chamber is available for preorder. The official release date is August 3rd.
It's listed at
Amazon
,
Books-A-Million
,
Barnes & Noble
,
Borders
,
Powell's
, and more listed on
GoodReads
.
Read an excerpt on my website,
here
.
I can't wait to get my hands on this, myself. I'll be signing this book at the RWA National Conference in Orlando on Wednesday, July 28, from 5:30-7:30 p.m. at the Walt Disney World® Dolphin Resort, Pacific Exhibit Hall, in Orlando, Florida.